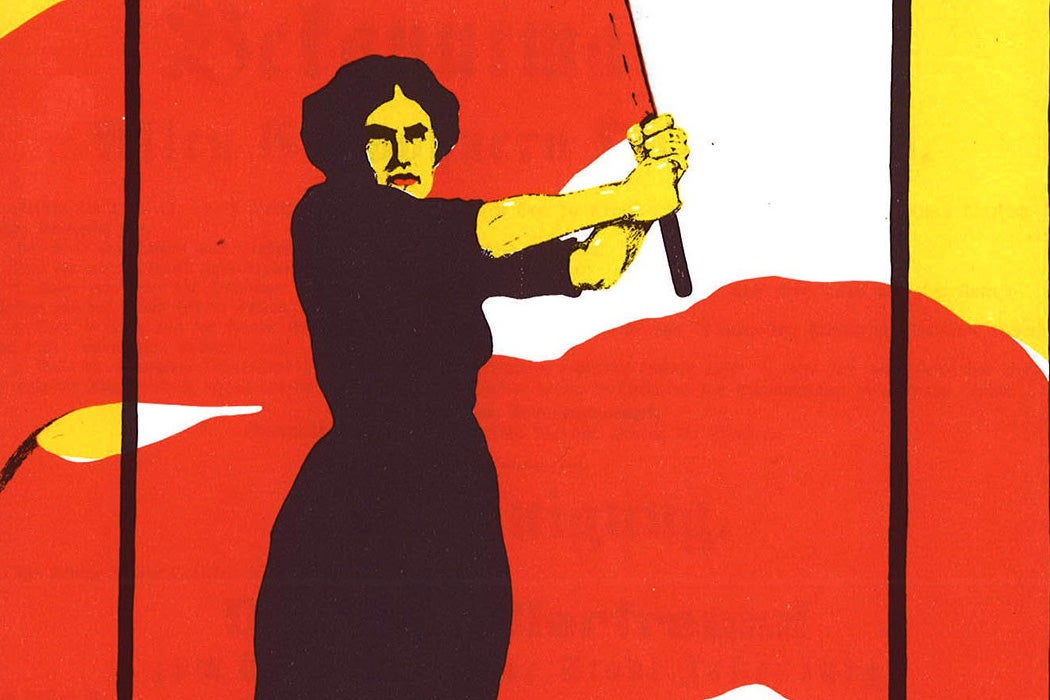 (Image: via Wikimedia Commons)
JSTOR Daily
In 1987, March was designated as Women's History Month in the United States. The month of March was chosen because it incorporated International Women's Day, March 8th. The story of how International Women's Day came to be, however, is convoluted to say the least.
As historian Temma Kaplan writes, International Women's Day has its origins in socialism and the conditions of working women. Kaplan acknowledges the importance of secular communal holidays for nineteenth-century socialists, communists, and anarchists, citing Bastille Day, May Day, and various anniversaries of the Paris Commune. These holidays were more about "the solidification of a sense of community" than the actual date they fell on. That said, it's worth noting how oddly complicated the history of this holiday is, complete with invented backstories and shifting dates. Here is a rough chronology. (Read more)
____________________________________________________________________________________________
Asa Cusack
LSE Blogs
One month on from Juan Guaidó's decision to declare himself acting president of Venezuela in parallel to President Nicolás Maduro, the country remains in a strange and dangerous limbo.
Guaidó has unified an opposition prone to fragmentation, received recognition from scores of foreign countries, and gained the support of various international institutions. But despite his offer of an amnesty for military personnel transferring their allegiance to his presidency, only a handful of Venezuela's thousands of generals have made the switch. Even a major standoff over allowing US aid into the country on February 23 saw only a small number of defections by low-ranking officials.
So what went wrong? In short, Guaidó's plan to remove Maduro with military help was undermined by his misjudgment of military perceptions of the opposition and the resilience of Venezuela's decades-old civil-military alliance. But this should not be seen as bad news. Military action of any kind, internal or external, would be fraught with danger in Venezuela's volatile situation. A negotiated transition towards free elections offers a far better way forward. (Read more)
____________________________________________________________________________________________
Bethan McKernan
The Guardian
There is a flash of light in the dark town as an airstrike hits an Islamic State weapons depot. A few seconds later, a ball of flame engulfs the entire neighbourhood. The sonic boom sends shockwaves through Baghuz, shaking the ground miles away, and for a second everything and everyone is stunned into silence. Then the artillery fire starts up again.
Five years after Isis swept across Syria and Iraq, all that remains of the "caliphate" that at its peak stretched across two countries and controlled 10 million people is a handful of streets in a bend of the Euphrates river running through this desert town, which will be retaken in the next few days. (Read more)
____________________________________________________________________________________________
Lindsay Aqui
The Telegraph
'Nobody in Whitehall or Westminster yet has a grasp of what needs to be done, let alone how to go about doing it.' This damning verdict of the UK government's failure to plan for Brexit was published by the Financial Times shortly after the 2016 European Union (EU) referendum. There had been some limited planning undertaken by the Treasury and the Bank of England to counteract extreme market volatility.
However, as the evidence given to the Foreign Affairs Committee and Public Affairs and Constitutional Affairs Committee makes clear, there was no comprehensive effort to design a strategy for leaving the EU.
Both committees criticised this decision in part because of the precedent set by the referendum in 1975. When Harold Wilson proposed a national vote on the UK's membership of what was then called the European Community, the Labour government engaged in an extensive contingency planning exercise. It should be said that the two referendums took place in different contexts. (Read more)
____________________________________________________________________________________________
Satya Gunput
His Name is Satya
'Let June 23rd go down in our history as our independence day.'
– Nigel Farage, 24th June 2016
The irony of Britain searching for an independence day would not be lost on many around the world. Sixty two countries, at the last count, have an independence day from Britain – a Guinness World Record for 'Most countries to have gained independence from the same country.' Dubai may have the Burj Khalifa for the moment, but Britain is in no danger of losing its world record for the foreseeable future.
However on Monday, an asterisk was added to Britain's world record. At the Peace Palace in the Hague, the International Court of Justice – the judicial body of the United Nations – ruled that the 'the process of decolonization of Mauritius was not lawfully completed.' The advisory ruling handed down by the court referred specifically to the detachment of the Chagos Archipelago prior to Mauritian Independence in 1968. While the rest of Mauritius became independent, the Chagos Archipelago remained under British administration. The court concluded that the UK had 'an obligation to bring to an end its administration of the Chagos Archipelago as rapidly as possible,' and 'complete the decolonization of Mauritius.' (Read more)