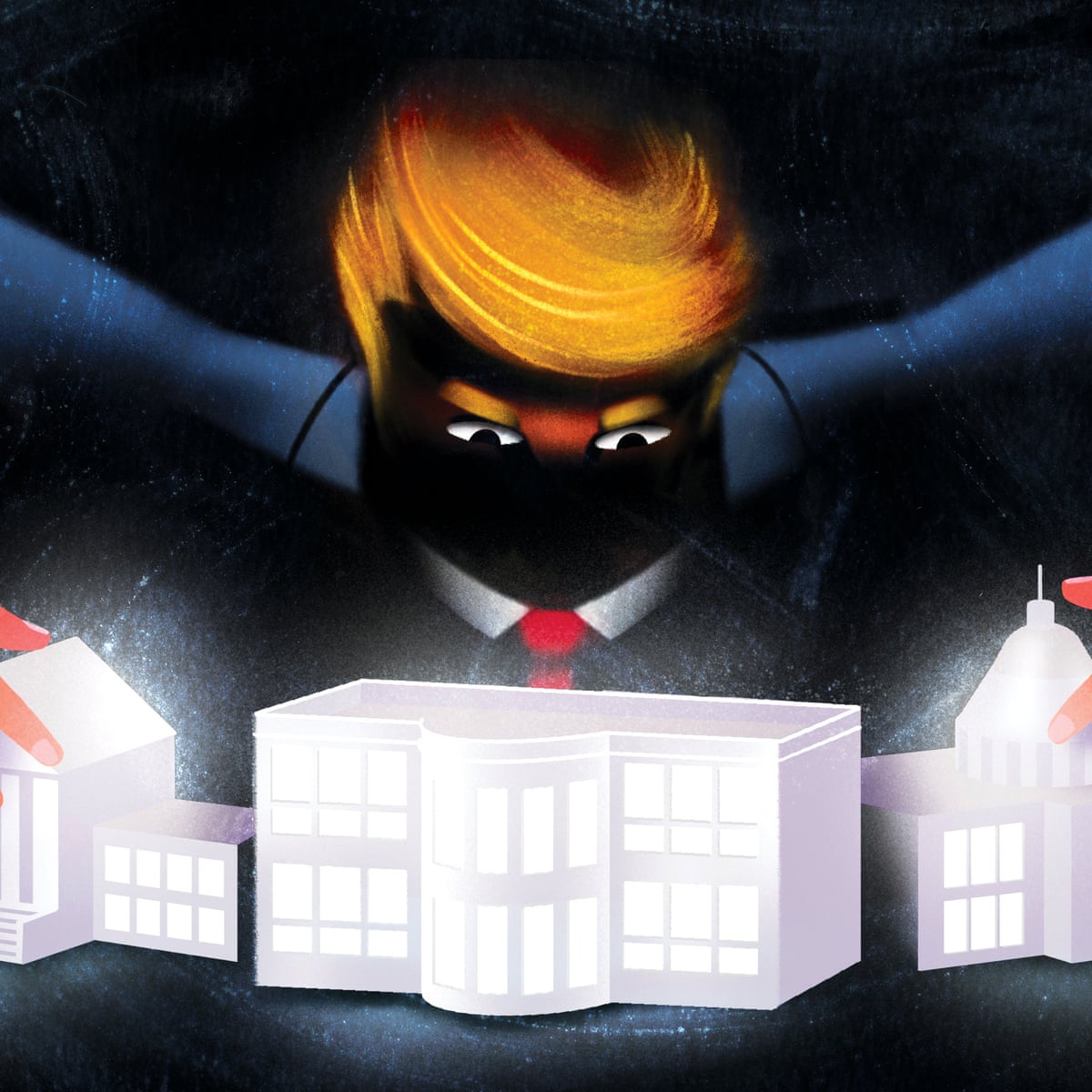 (Image: Thomas Pullin)
Jonathan Freedland
Guardian
We know that US democracy is on the line this November, but what about the United States itself? Is it possible that not only America's democratic health hangs in the balance, but the very integrity of the country?
Such talk sounds hyperbolic, but start with the danger to the US democratic system that becomes more clear and present each day. This week Donald Trump was asked if he would commit to a peaceful transfer of power in the event of his defeat. His reply: "Well, we're going to have to see what happens."
Later the White House clarified that of course the president would accept the results of a "free and fair election". But that formulation contained an implied caveat: what if he decides that the election was not "free and fair"? After all, Trump has said repeatedly that if Joe Biden wins, that can only mean that the election was "rigged". (Read more)
______________________________________________________________________________
Romit Bhandari
Conversation
The EU has revealed its long-awaited pact on migration and asylum. Brought forward by a week, the timing seems an attempt to pacify the outrage over the devastating fire at the Greek refugee camp Moria that started on September 8. Images of the fires showed an unprecedented – but predictable – human catastrophe. Some 13,000 people were left homeless after being crammed into a camp designed to host 3,000. They are now slowly being rehoused. Clearly the EU has lacked a coherent strategy on migration.
The new pact promises a fresh start by meaningfully updating a system that for years many have regarded as broken. Since the 2015 "crisis", chronic inaction and stifled negotiations have meant that solutions have been pursued on an ad hoc basis. The grievances are well known. (Read more)
______________________________________________________________________________
Joshua Collins
New Humanitarian
A humanitarian crisis has been brewing for the past six months on the Venezuela-Colombia border, where COVID-19 lockdown measures have had a devastating effect on Indigenous and migrant communities strained by the influx of tens of thousands of Venezuelan returnees.
Some five million Venezuelans fled into the wider region as their country's economy and health system collapsed from 2015 onwards. But the coronavirus has frozen economies across Latin America and reversed this exodus, leaving Colombian border communities reeling from chronic shortages of medical attention and food, as well as increased violence. (Read more)
______________________________________________________________________________
Matthew Wills
JSTOR Daily
We don't often talk about how the anticommunist Red Scare after World War II was also an attack on women, especially feminist women. The career of Mary Dublin Keyserling (1910–97) is a case in point. As historian Landon R. Y. Storrs shows: Her life helps contextualize "our understanding of the trajectory of twentieth-century feminism and the gendered effects of the anticommunist crusades."
In February 1952, Senator Joseph McCarthy accused Keyserling, who worked at the Department of Commerce, of being a member of ten communist front groups. (In typical McCarthy fashion, those alleged ten groups would later be increased to an "unlimited number.") McCarthy also named Leon Keyserling, President Truman's chief economic advisor and Mary's husband, as a Red sympathizer. (Read more)
______________________________________________________________________________
Adam Tooze
Foreign Policy
China will scale up its Intended Nationally Determined Contributions by adopting more vigorous policies and measures. We aim to have [carbon dioxide] emissions peak before 2030 and achieve carbon neutrality before 2060."
Xi Jinping's speech via video link to the United Nations General Assembly on Sept. 22 was not widely trailed in advance. But with those two short sentences China's leader may have redefined the future prospects for humanity. (Read more)